We are happy to announce another brand new feature of our
Live Chat. CONVERSION CARDS!
We came up with this powerful tool to maximize conversion rates: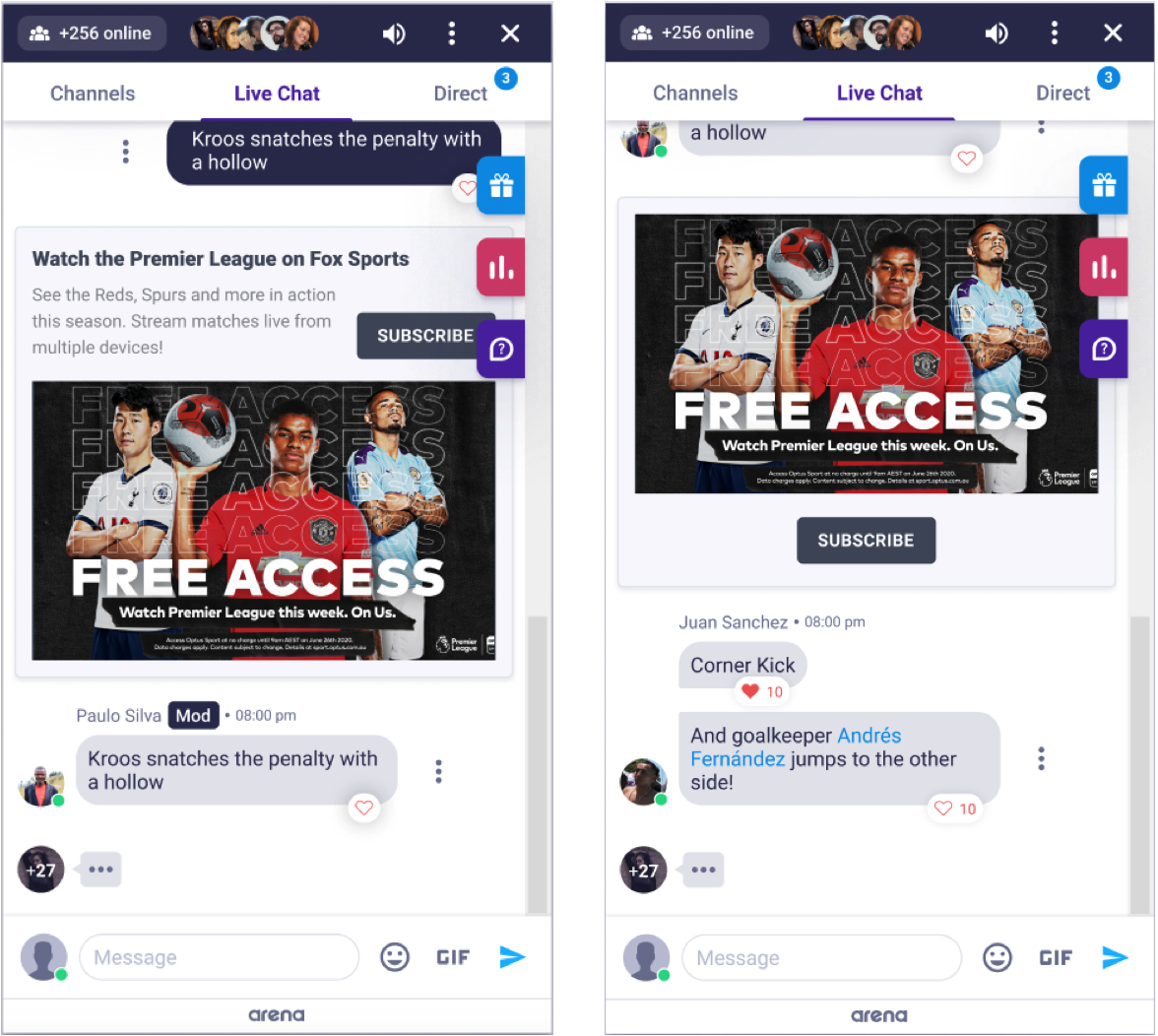 You can add several actions for your users to perform through the Arena Live Chat.

The possibilities are endless with Conversion Cards!
You can fully customize actions based on your business needs and leverage customer engagement to increase revenue.